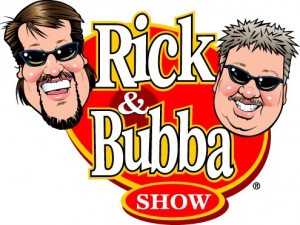 LISTEN TO 103.9 THE HAWK in the morning for The Rick and Bubba Show Monday- Friday 6-11am.
Make sure you follow Rick and Bubba on Facebook HERE!
Check out their website HERE!
Something that Rick and Bubba offer that you can't get anywhere else is that you can join the Xtreme Club and download the 5 hour show commercial free, pull archived shows, and see tons of other footage (video and audio) of the guys just being, well, themselves!! Go to http://xtremeclub.rickandbubba.com to check it out!
Sponsored by Locked In: The Louisville Escape Game