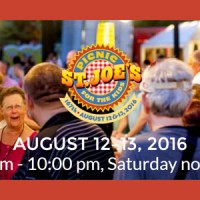 Join us for another year supporting the work of St Joe's Children's Home at the annual St Joe's Picnic!
Kentucky's Largest picnic with a purpose
August 12th and 13th at Frankfort Ave campus
chicken dinners, raffles, games and more good-time fun.
Sponsors: Abel Construction, LG&E, Applebees and Coca-Cola!
Details online HERE.
Share and Enjoy