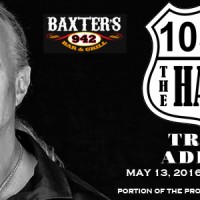 We are proud to have teamed with Baxter's 942 and the International Brotherhood of Electrical Workers #369 to welcome Trace Adkins for an exclusive, up-close performance at Baxter's 942 on Friday, May 13th – w/ portion of the proceeds to benefit the USO!
THIS SHOW IS SOLD OUT!

Thanks to all who purchased tickets to support the USO. We will see you at the show!
Share and Enjoy